Equilibrium Risk
Website Design
Graphic Design
are a specialist Security and Risk Management Company operating out of Huddersfield. They provide a comprehensive suite of security services that give people, or organisations the tools they need to keep themselves safe.
Cyber Security Brochure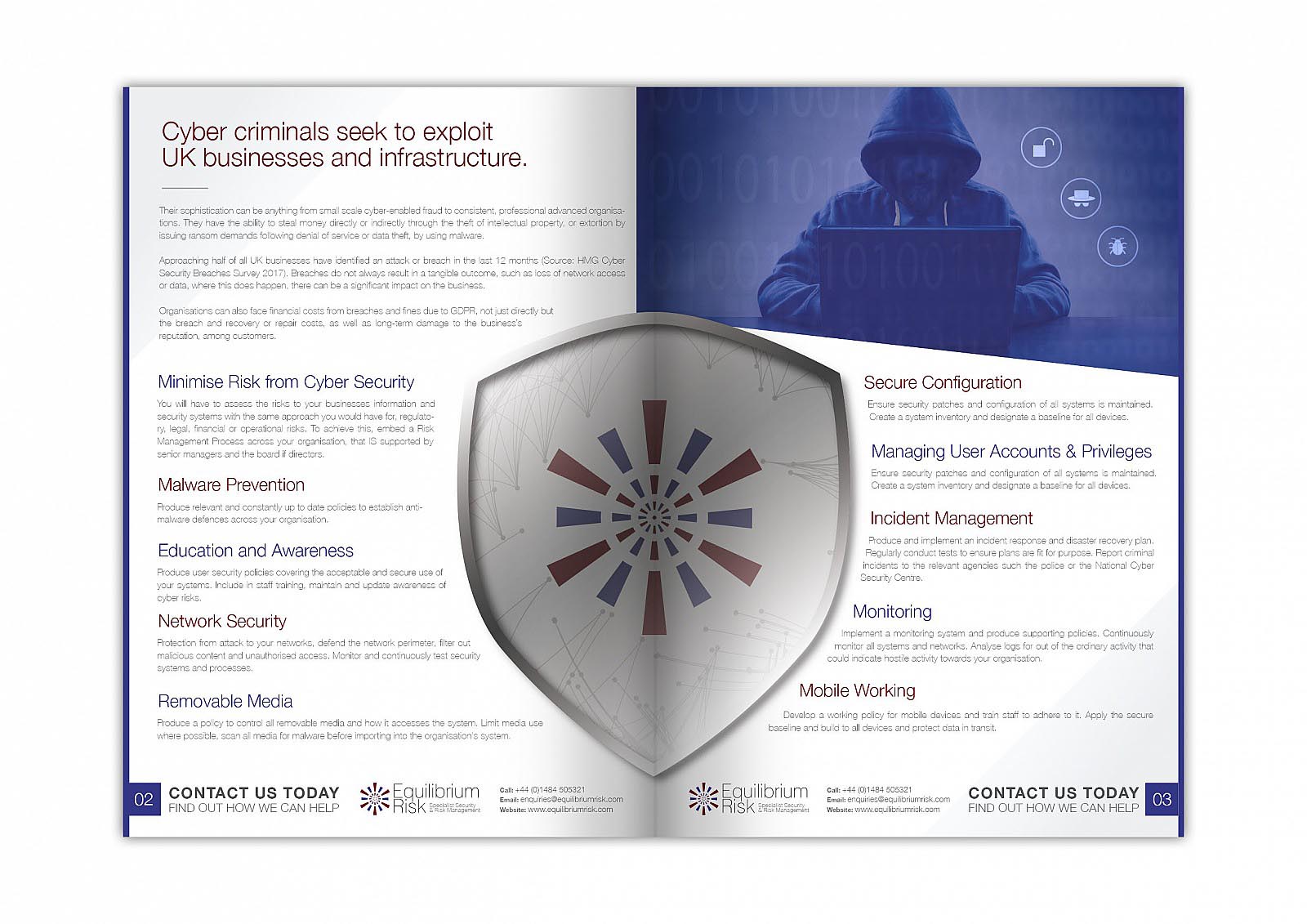 A4 Folder
We designed a quality well designed folder to help convey a professional image for their business.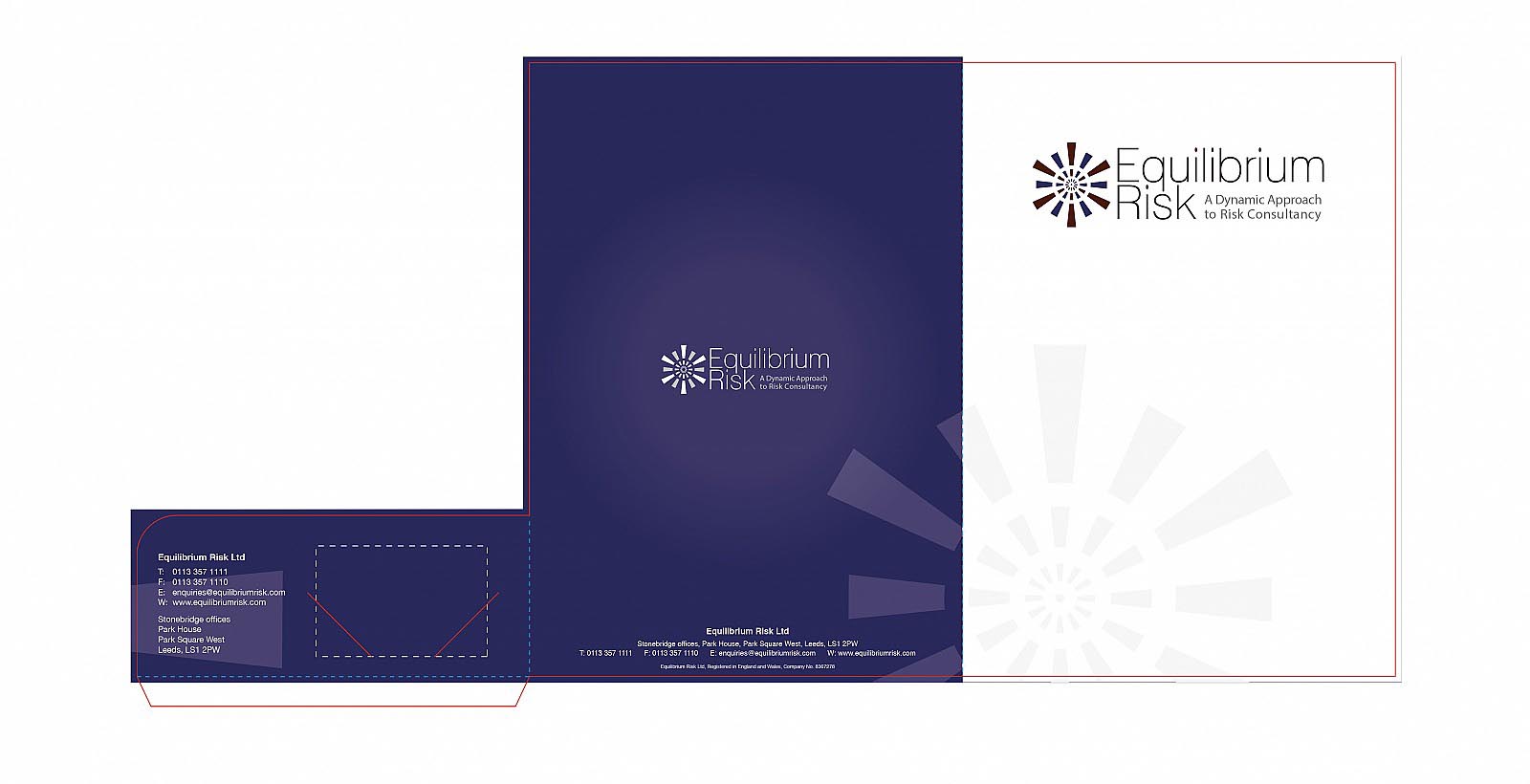 EquilibriumRisk Welcome Brochure
A few sample pages from an digital introduction brochure we design, so that they could show potential customers what they can offer.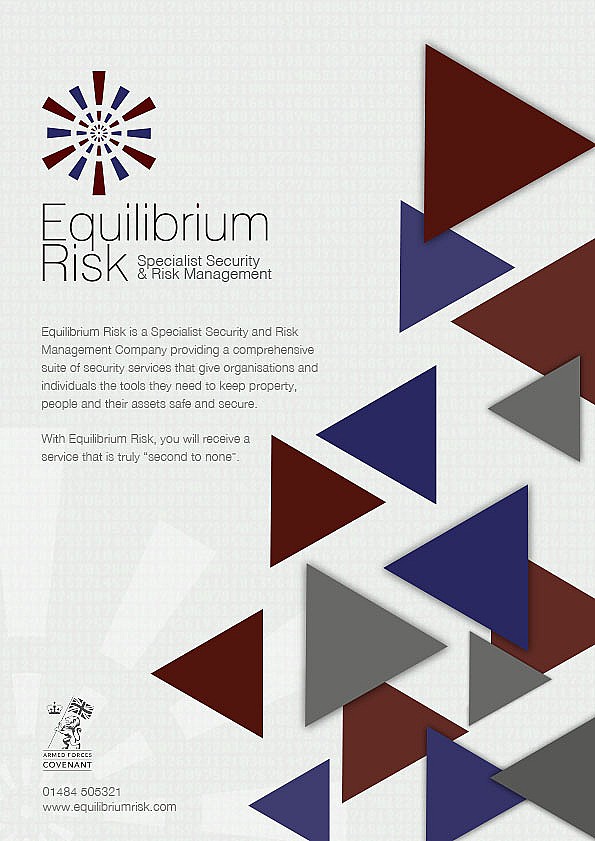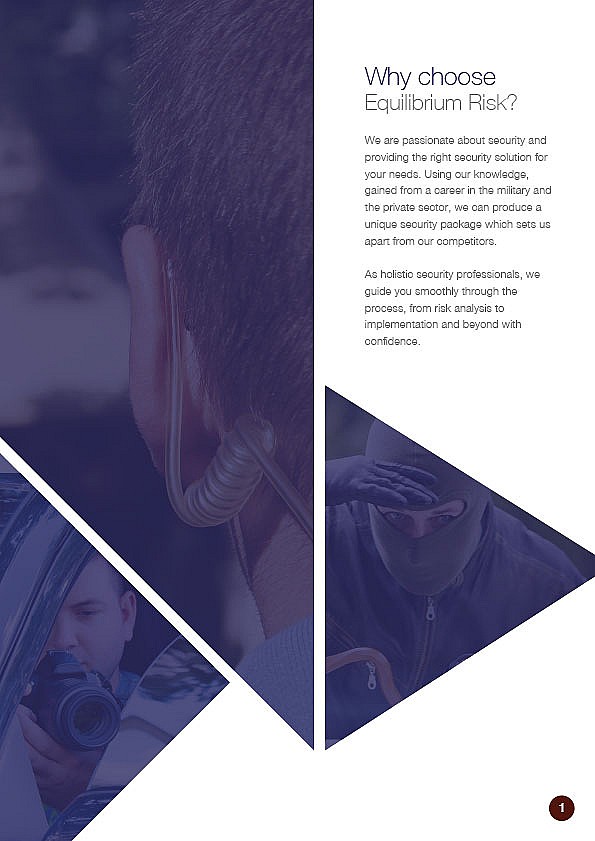 Letterhead & Business Card
Double side letterhead, and a business card with a stunning soft touch finish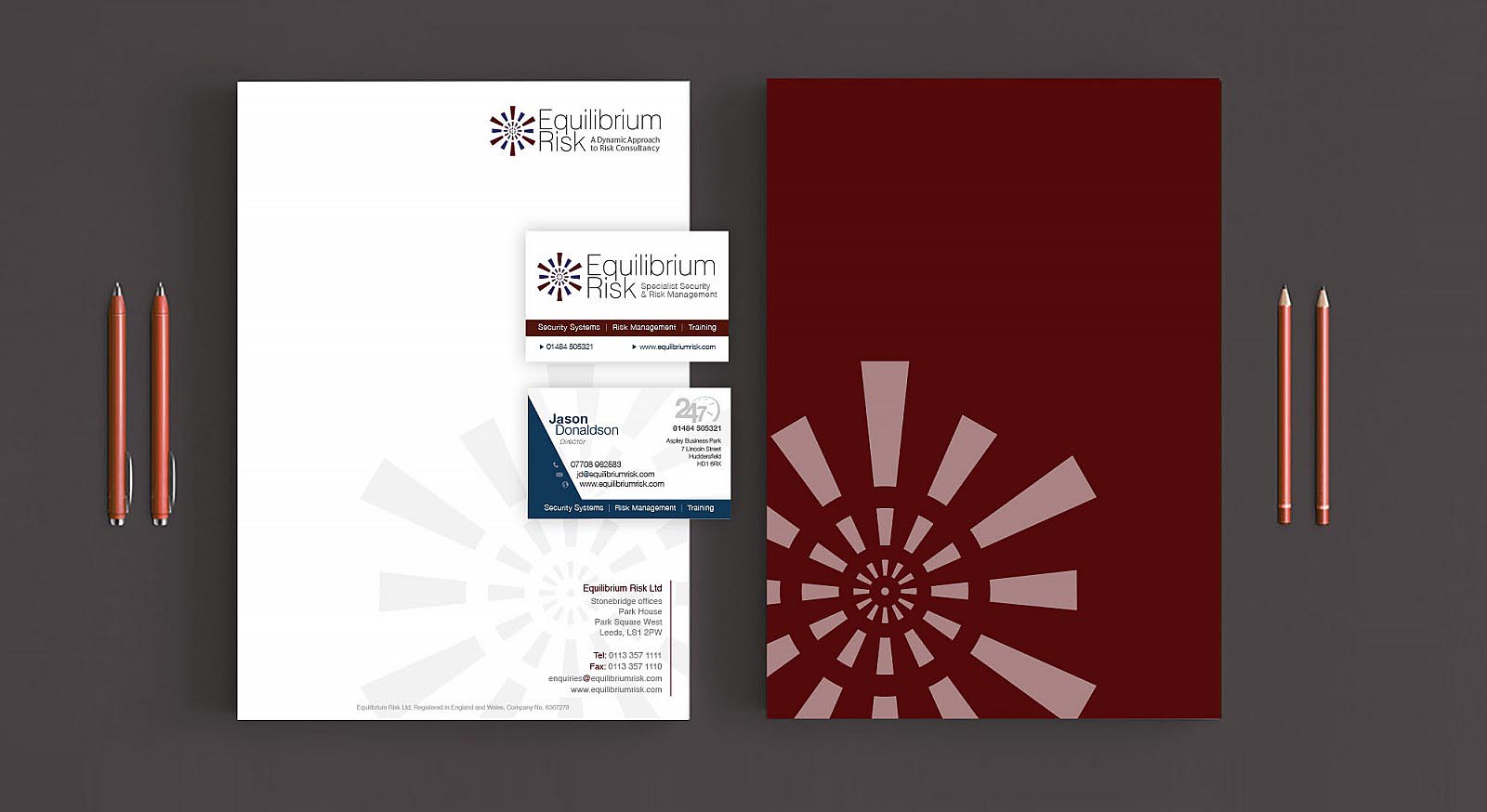 Double Sided Flyers
A sample of a promotional service flyer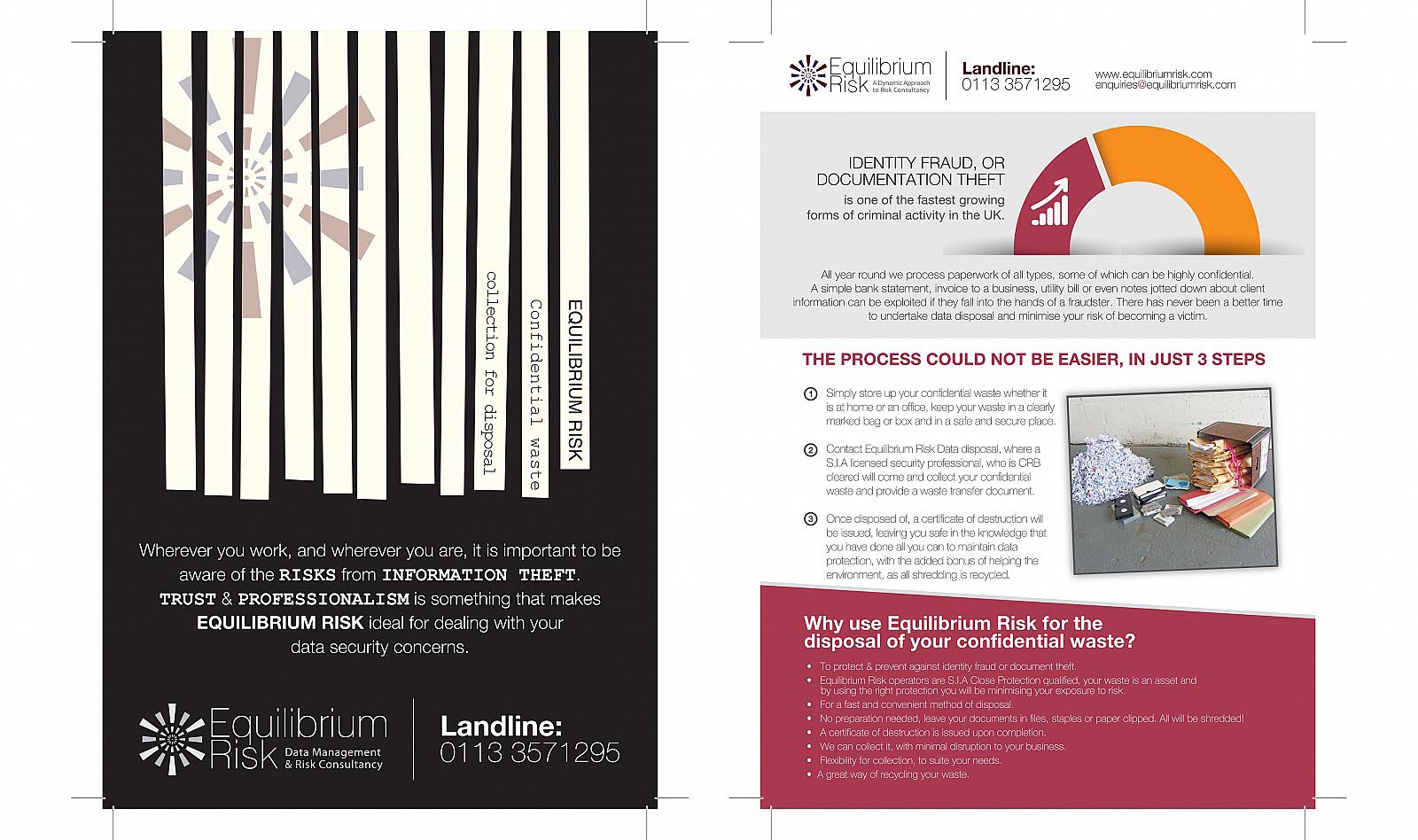 Website
This is the second iteration we've done of their website.