Equilibrium Risk
Website Design
Graphic Design
are a specialist Security and Risk Management Company operating out of Huddersfield. They provide a comprehensive suite of security services that give people, or organisations the tools they need to keep themselves safe.
New Branding
We gave EQ Risk a branding makeover. We modernised the logo with a simpilified colour palette and clean graphic style.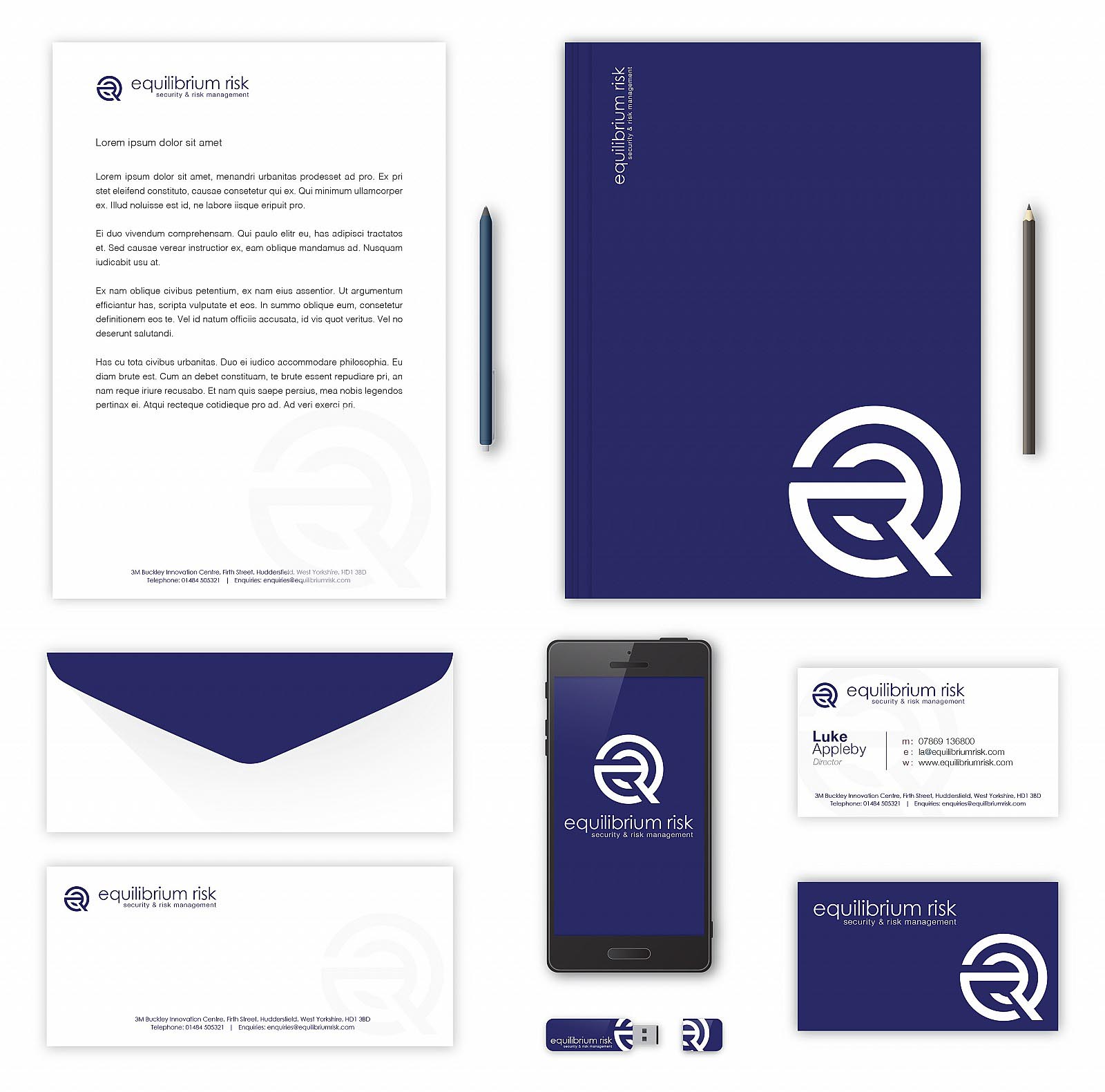 Website
EQ Risk have been a client for several years, we have worked with them on many projects including their new website.

Some of our previous work with EQ Risk before we changed there branding
Cyber Security Brochure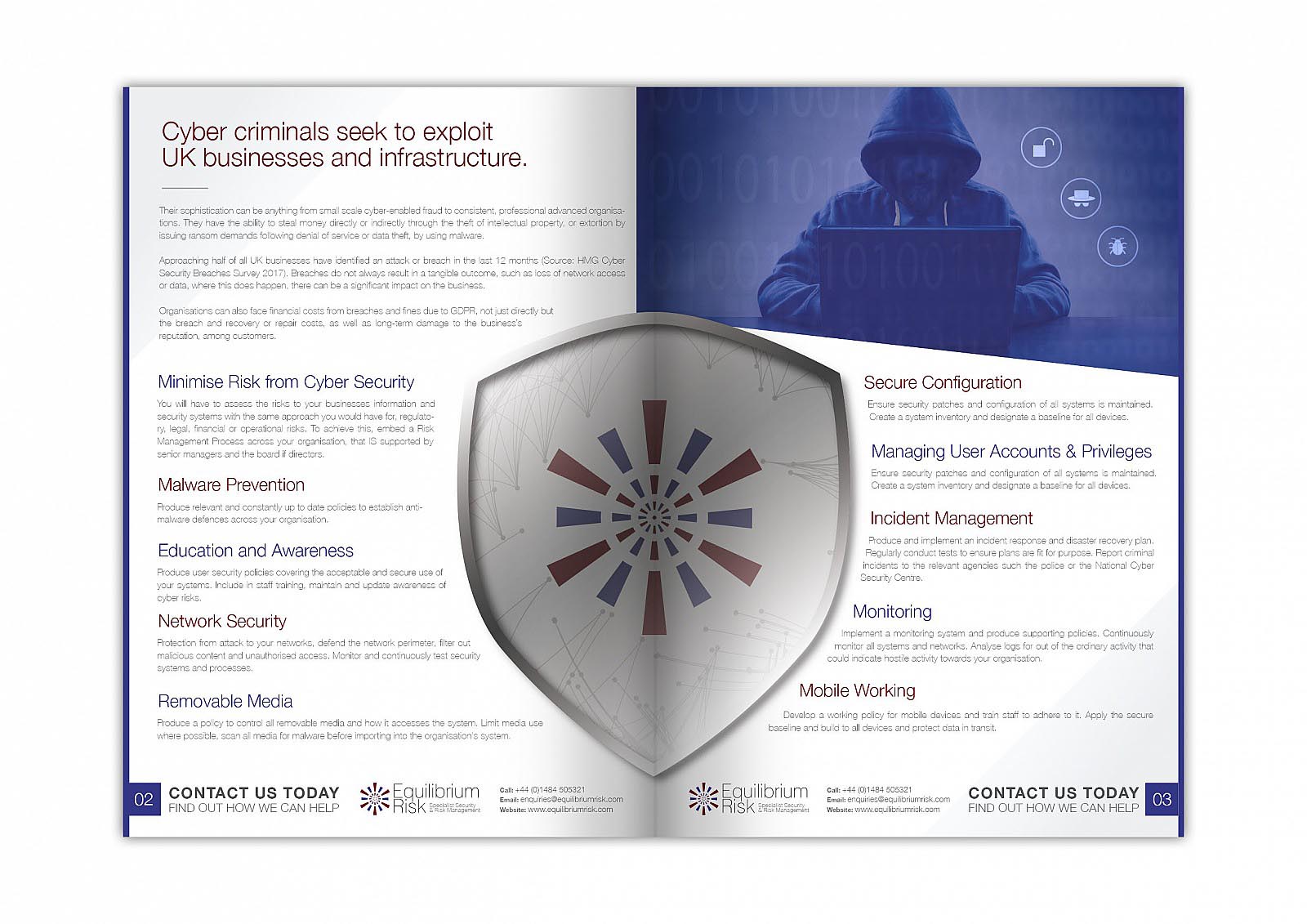 A4 Folder
We designed a quality well designed folder to help convey a professional image for their business.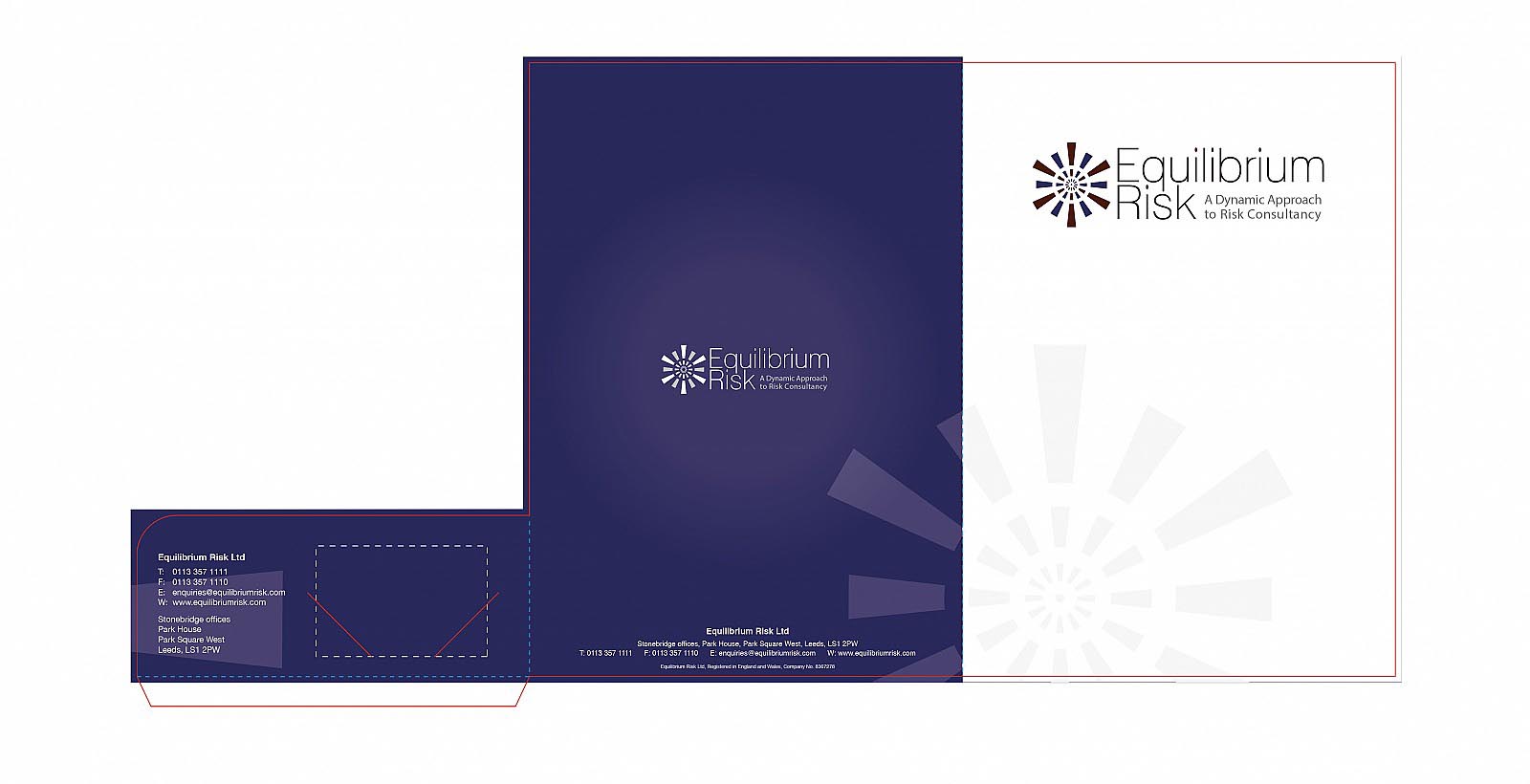 EquilibriumRisk Welcome Brochure
A few sample pages from an digital introduction brochure we design, so that they could show potential customers what they can offer.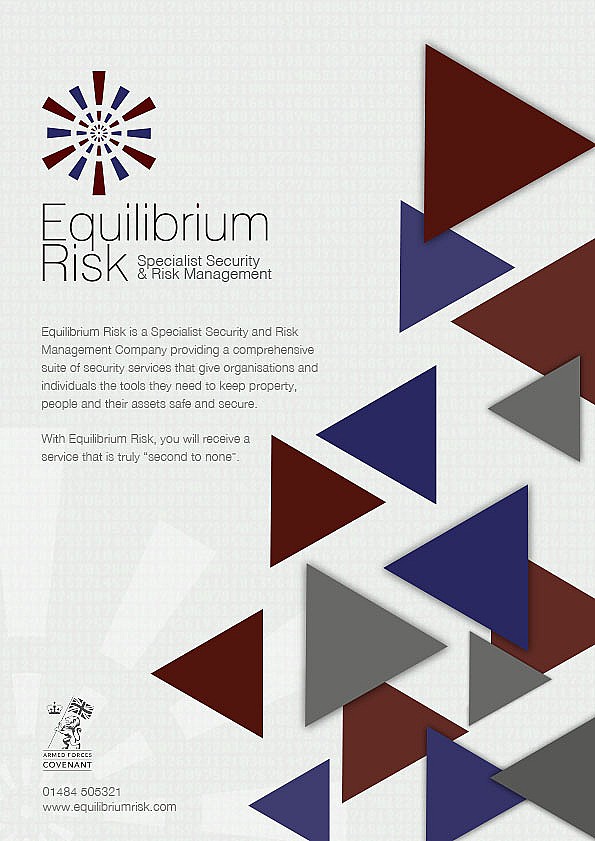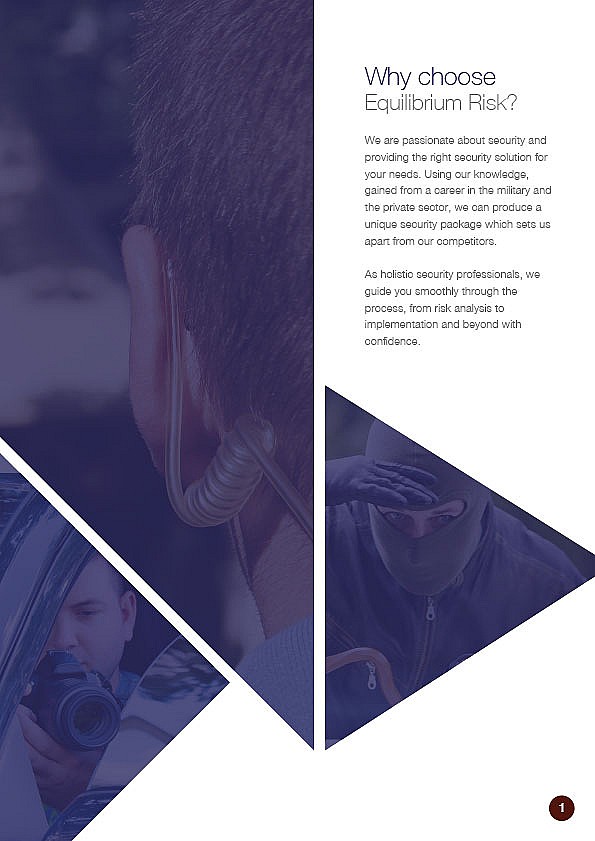 Letterhead & Business Card
Double side letterhead, and a business card with a stunning soft touch finish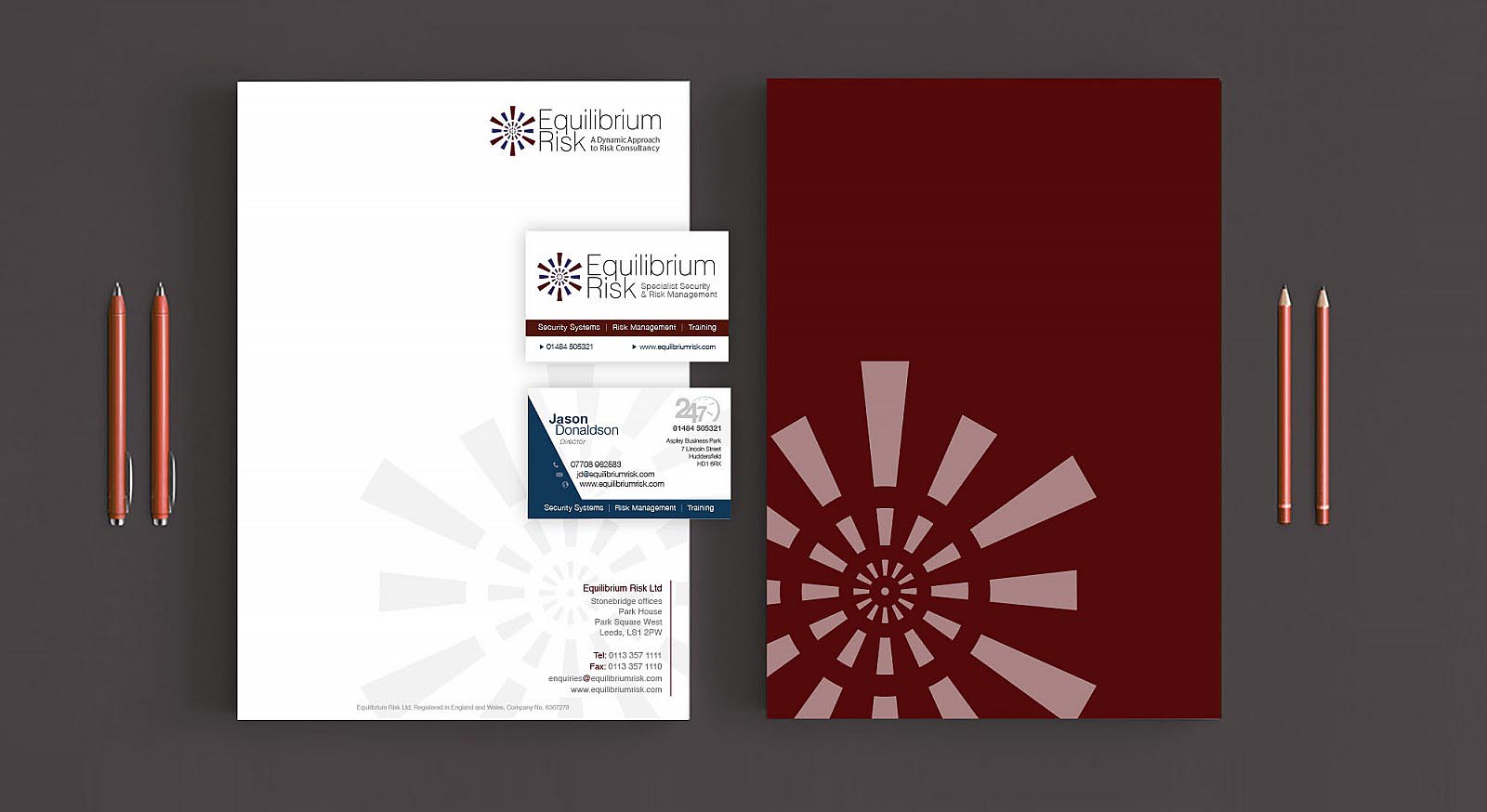 Double Sided Flyers
A sample of a promotional service flyer